AVENIR PLUS SCHOOL
Where they were born, education is still a luxury...
Today, we serve more than 500 children, with no help save some of our friends' generosity.
WELCOME to AvenirPlus
ABOUT US
The only viable path to insure the school future is to have our own building. A few years ago, through our initiative 'One brick, one school' and thanks to the generosity of many among you, we were able to buy a piece of land where we could build one day. It is an ambitious and very expensive project, but do we really have a choice?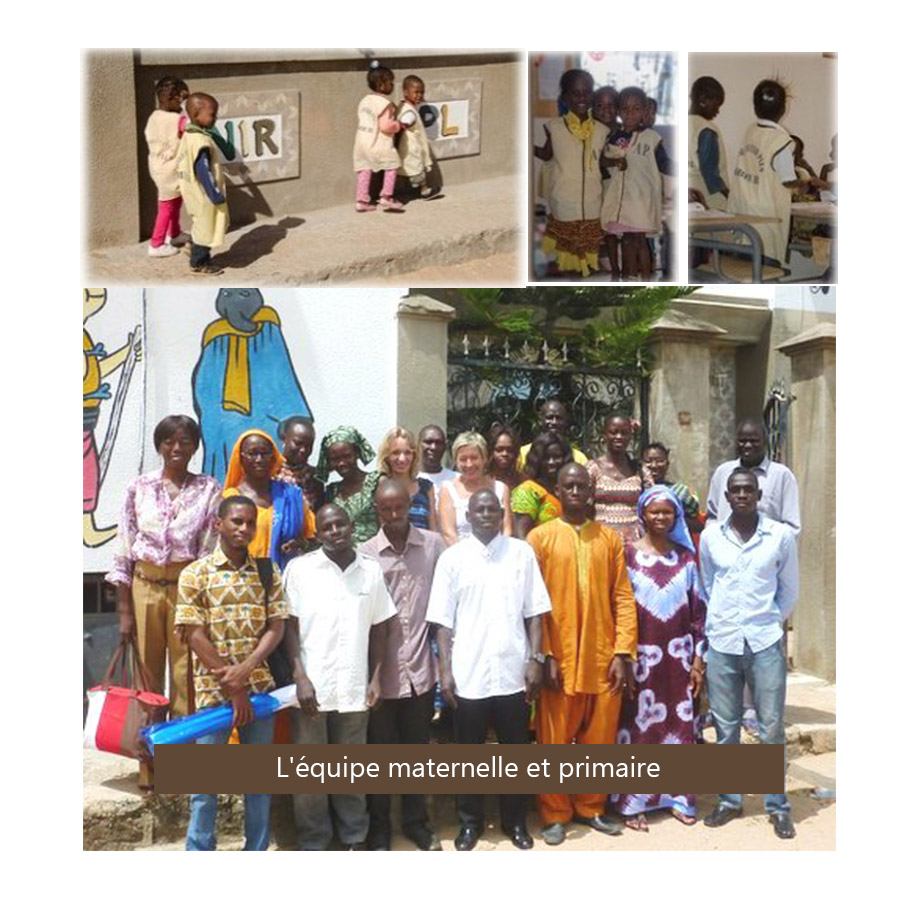 The Team, the School, the Non-Profit Associations
A skilled and motivated team.
Despite our limited means, our team has demonstrated a lot of dedication to give the children the education they deserve.
The teachers of the Kindergarden and Primary schools with part of the administrative staff.
The school is located in the Medine neighborhood of M'Bour, a city of 300,000, 50 miles south of Dakar. It was founded in 2008 by a small group of Senegalese teachers, out of concern for the quality of the education received by local children. The public schools in Sénégal are often overcrowded, with more than 100 students per class, and cannot face the demand. In this context, it is virtually impossible to sustain a quality education program.